I was born with an intuitive gift. At six I saw faeries, at first as brilliantly colored glowing orbs. The Faerie Realm has been special to me ever since. I live in a Victorian house in a turn-of-the-century Northern California town. Antiques and vintage collectibles and art and artifacts from cultures around the world are archetypal portals in my home, or "Muse-eum" - a time tunnel and salon where I work as an Intuitive and Artist Muse. I produce faerie parties for small to large groups of children and the young at heart. I also design and deliver workshops on Creativity and Intuition or "How to Inspire Your Inner Muse!" I am currently writing a memoir, The Girl Most Likely To and a one woman show, "Bottomline Is..." I hope to debut in San Francisco in 2010. I'll post art, music, photographs, poetry and prose, favorite links and more on this web site. Thanks for visiting and please sign my guestbook so I can add you to the Muse mailing list!
FAERIE FRIENDS IN A TWILIGHT GARDEN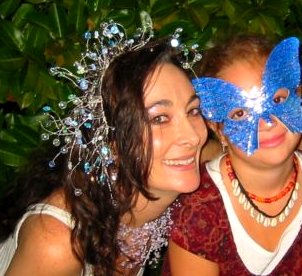 HEATHER EMELIN GRAHAM, FAERIE MUSE
TO INQUIRE ABOUT FAERIE PARTIES FOR YOUR EVENT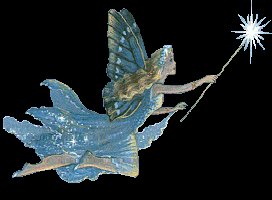 CONTACT ME AT GOLIGHTLYMUSE@YAHOO.COM!